Our goal is their excellence
ROMA MITCHELL SPORTS ACADEMY PROGRAM
YOUR PATHWAY TO SPORTING & ACADEMIC SUCCESS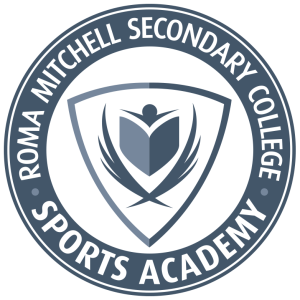 Roma Mitchell Secondary College's Sports Academy, offers successful year 7-12 applicants high quality mentoring and training programs in soccer, cricket and women's AFL (AFLW).
We work in partnership with industry sports associations including, the South Australian Cricket Association (SACA), South Australian Women's Football (AFLW) and Football South Australia (FSA) to give our students access to the best sports training in the state.
OUR PARTNERS:
How will students benefit from the Sports Academy Program?
Sports Academy students develop their sporting prowess through participation in various state and national level competitions, whilst undertaking a specialised curriculum focusing on skill development, sporting pathways and academic rigour.
Our Sports Academy students are mentored and guided by talented coaches and sporting industry leaders in their chosen sports, while being supported academically to achieve their best.
The Sports Academy Program is guided by the School's foundational values of Respect, Diversity and Excellence.
Respect
Students enrolled in the Sports Academy Program display respect in their dealings with staff, fellow students and opponents.
Diversity
Sports Academy students value diversity, their own sporting and character strengths as well as their background.
Excellence
As role models, Sports Academy students are encouraged to strive for excellence and for progress in both their academic and sporting endeavours.
What is the selection criteria in the college of sports & fitness?
Student seeking acceptance into the program should demonstrate advanced sporting skills, a strong work ethic, academic potential and character.
Students are required to undertake a trial as part of the application process.  More information will be made available as part of the application process. People are reaching to this page by searching terms like – college of sport and fitness, sport colleges and college of sport in Adelaide.
For the latest news about this program follow Roma Mitchell Sports Academy on Instagram
For any enquiries regarding trials in this college of sport, please contact Theo Tsiounis (dl.1902.info@schools.sa.edu.au).
Learn more about our exceptional Sports Academy educators!
Click on the photo to read about the amazing achievements outside of the school
REGISTER INTEREST